Archives For Words
One year ago I tweeted:
"If you haven't been paying attention, the consumer camera space is erupting right now. Phone cameras lit a fire under the incumbents."
That was before Sony released the critically acclaimed RX100 (and it's follow up, the RX100M2). Sony has been pushing extremely hard in this space, releasing innovative and exciting cameras to consumers, while doing great things with glass and image quality at these reduced sizes.
These Sony "QX" Lens cameras may seem gimmicky, but they're the first step into yet more uncharted territory, forcing the whole space to innovate faster.
$450 does seem pricey for what, at a glance, looks like just a bluetooth lens – but the 1-inch 20.2-megapixel Exmor R sensor and a f/1.8-4.9 Carl Zeiss lens make it the hardware equivalent of an RX100M2, generally accepted as the best point-and-shoot in the world.
These QX lenses may not be a commercial success, but the future of mobile photography is looking pretty amazing.
---
Update: The Verge went hands-on:
Nokia potentially adopting WinPhone7 makes NO SENSE. I'm not saying they won't do it, but JESUS. [link]
From John "FUD" Gruber a few days ago:
U.S. Government Report: 0.7 Percent of Mobile Malware Affects iOS; Android Accounts for 79 Percent.

I guess open does beat closed.
Excellent use of subtle FUD there, followed up, of course, by the snarky comment. Something I've learned on the internet: follow the source. Let's click through and take a look at the article.
A cautionary memo put out by the US Department of Homeland Security and the US Department of Justice shows that, according to the government's findings, only 0.7 percent of all mobile malware is designed to take advantage of iOS. This figure is in stark contrast to the Android OS, which the memo reports accounts for 79 percent of mobile malware threats.

In addition to ranking both iOS and Android, the report shows that 19 percent of malware is designed to affect the Symbian OS, 0.3 percent for Windows Phone and 0.3 percent for BlackBerry.

(Emphasis added).
Right, so nothing actually "affected" there, these are just the 2012 statistics for the possible threats of known malware. Clicking through again, the original source mentions nothing of affected users either.
Curious that Gruber didn't link to The Next Web's article (credited in the tuaw.com piece), but I guess it's harder to drop snarky remarks when accurate reporting doesn't fit your world view.
Shocker.
What's a hobo nickel? I'm glad you asked!
"The hobo nickel is a sculptural art form involving the creative modification of small-denomination coins, essentially resulting in miniature bas reliefs. The nickel, because of its size, thickness, and relative softness, was a favoured coin for this purpose." – Wikipedia
Hobo nickel Google image gallery
Hobo Nickel on Wikipedia
hobonickelart.com
Via David Archer
---
Related #longread: Twilight Of The Hobos (Buzzfeed):
Minnesota Jim, meanwhile, seems a little confused by the proceedings. His victory seemed, at least in part, based on his age. At 83, he's one of the few surviving bridgers — hoboes that rode on both steam- and diesel-powered trains during their time — and winning seemed to be a kind of lifetime achievement award. But he cautiously told the local paper that kids today shouldn't ride the rails. "The trains show no mercy."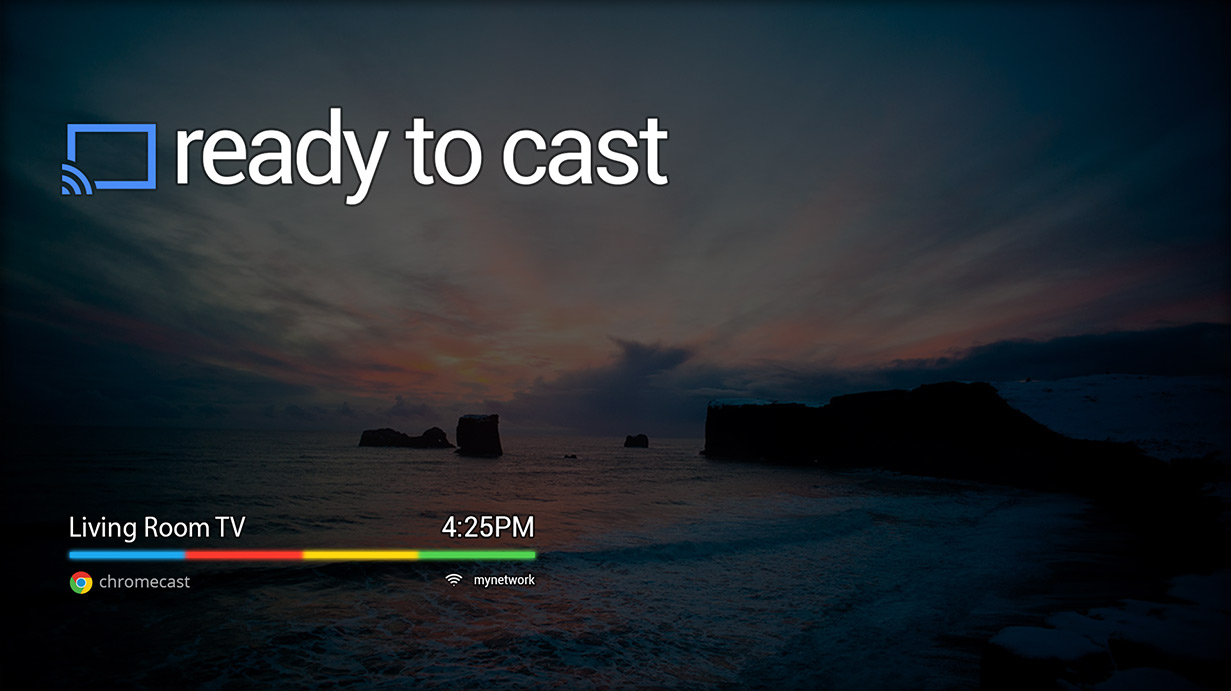 VHS. Tivo. Netflix. TV has been ripe for disruption for decades, and while slow but important inroads have been made in both distribution and time shifting, you've always needed the same appliances to get the actual content onto that big screen in your living room: bunny ears, a cable from the wall, set top boxes.
Cheap, powerful computing eventually democratised music recording and cheap, high-quality cameras eventually democratised video and film. Will the affordable, easy-to-use Chromecast democratise what screens on your TV every day?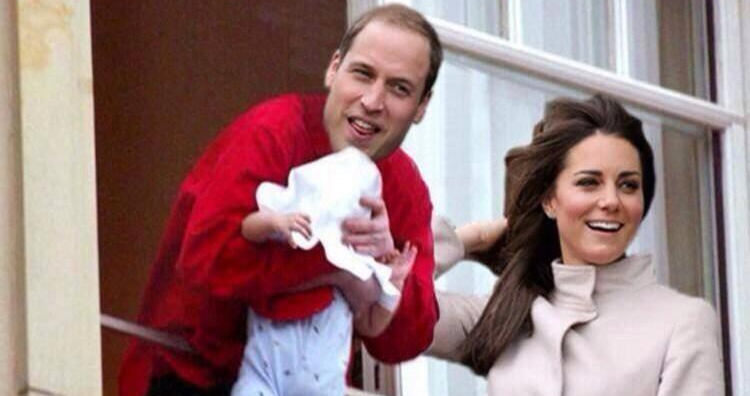 Traditional news media has struggled to keep up with the real-time revolution of Twitter and other social media when it comes to breaking events. CCN's botching of the live Boston Bombing coverage is well documented, and national TV news was nowhere to be seen during Wendy Davis's filibustering of the controversial Texas abortion bill.
So it's with a heavy dose of unintended irony that, with nearly 9 months advance notice with which to get organised, traditional media subjected us to repeated live crosses to the hospital where the #royalbaby would be born, with literally no news to deliver.
In case you missed that: traditional news media gave us continual, real-time updates of NO ACTUAL NEWS.
Last night a ticker ran across the bottom of my TV screen with:
Spokesperson: Things are progressing normally.
Prince Charles was shown on his way into the hospital with this exclusive quote:
"I have absolutely no information."
No information? Don't fucking report it then.
There are moments of supreme beauty and greatness on this record, and then some of it is the same old shit. But the guy really, really, really is talented. He's really trying to raise the bar. No one's near doing what he's doing, it's not even on the same planet.
Yeezus is a critically divisive album. It's absolutely worth reading Lou's full review on Talkhouse.
Today the Oklahoma City Thunder gained about 4 million additional fans as they drafted Steven Adams, the first New Zealand born player to be selected in the first round of the NBA Draft.
NBA.com posted a great background story on Adams.
Raised in Rotorua, New Zealand, Steven is the youngest of 18 children born to Sid Adams, a near-seven-foot-tall English Navy man.
Sid's atypical size proved to be a blessing for his children. On average, the males in the Adams clan stand about 6'10", and the women, 6'5". Six of Steven's brothers have played for New Zealand's national basketball team and his half-sister, Valerie Kasanita Vili-Adams, is a 2008 Olympic champion and a three-time world champion in shot put. Amazingly, despite his 7'0", 255-pound body, Steven did not begin taking basketball seriously until 2007.
In 2006, Adams' father, then in his mid-70s, died. At just 13 years of age, Steven became disillusioned and began to act out.
Crazy side-story:
After being drafted Adams got a flurry of tweets from his new teammates, welcoming him to the Thunder.
But James Harden, traded away from the Thunder just over a year ago for some pocket lint and a bag of chips, allegedly tweeted (then deleted):
"Steven Adams loooooooooooooooool"
It was suspect that despite thousands of retweets, there were no screenshots of the tweet. Harden says he doesn't know what's going on.
Image credit: collegebasketball.ap.org
Noted Apple-banger, all round reality distortionaire and snarktopus, John Gruber, recently posted these figures:
"93 Percent of Active iOS Users Are Running iOS 6." Looks a little different than Android's numbers.
Andreas Constantinou just tweeted:
State of the fragmented nation: Android vs iOS. One picture, a thousand words,
with a link to a "technically accurate" but ultimately dishonest chart comparing iOS distribution (apples) to Android distribution (oranges) by version.
It's dishonest, of course, because the topic of vertical integration as compared to de-coupling core apps to ensure consistent API access across OS versions is worth at least a thousand words. Inaccurate comparisons and trite, offhanded comments are plain FUD, but hey: page views and retweets.
So anyway, I fixed it for them.
developer.apple.com/devcenter/ios/checklist/
developer.android.com/about/dashboards/index.html
developer.android.com/google/play-services/index.html

The Nexus7 is great for throwing into a bag but I was a bit worried about it sliding round in mine and marking the screen. So I grabbed a knife and some glue and knocked up the old "cigarettes in the bible" trick.
$7 note book becomes Nexus 7 case. Kaching!
How do you Lion users find the "opposite" scroll? Haven't used it yet, but seems mental to me that they've forgone decades of UI convention to align this operation on a desktop OS closer to a touch device.
By getting used to the inverted scroll do you eventually imagine your fingers actually grabbing the screen and flinging it up – al-la a touch screen? Continue Reading…
MyColorscreen sprung up recently with the goal of nurturing a community around homescreens. It's tag-line, Where Technology Meets Art, is apt: almost 1,000 beta members have posted thousands of beautiful homescreen captures. In the spirit of customization the site itself allows incredible flexibilty – different devices, orientations and even custom backgrounds for your homescreen page are included, you can provide your wallpaper for download, and the site allows you to tag items in the image solving the ever-repeating "what widget is that" question. Sounds like a lot, but wait there's more: also provided are embeddable codes for direct linking and posting to blogs or forums.
If you've never visited MyColorscreen open this in a new tab, marvel at it's beauty and function, then head back here and read our catchup with its founder, Peach.
Continue Reading…