Archives For Links
The octopus is one of the most fascinating creatures on the planet. They have two eyes, eight arms, no internal or external skeleton and the largest brain of any invertebrate. Sy Montgomery wonders, what are they thinking?
So what does it feel like to be an octopus? Philosopher Godfrey-Smith has given this a great deal of thought, especially when he meets octopuses on dives in his native Australia. "They come forward and look at you. They reach out to touch you with their arms," he said. "It's remarkable how little is known about them… but I could see it turning out that we have to change the way we think of the nature of the mind itself to take into account minds with less of a centralized self."

"I think consciousness comes in different flavors," agrees Mather. "Some may have consciousness in a way we may not be able to imagine."
Read the full article at Orion Magazine.
#longreads
Image credit: Albert Kok
In the best revisiting of the single worst incident in NBA history, Jonathan Abrams (Grantland) interviewed as many onlookers and participants from that night.
The images are just as striking almost a decade later. A cup splashes off Ron Artest in the closing moments of a blowout win against the Detroit Pistons. He leaps into the stands at the Palace of Auburn Hills and into sports infamy. Mayhem follows. Players fight fans, fans fight players, a chair is thrown, bottles are tossed — in seconds, the invisible wall that separates athletes and spectators is demolished; the social contract of arena behavior is left in shreds.
"After we calmed down, [Artest] looked at me like, 'Jack, you think we going to get in trouble?' Jamaal Tinsley fell out laughing. I said, 'Are you serious, bro? Trouble? Ron, we'll be lucky if we have a freaking job.' That lets me know he wasn't in his right mind, to ask that question." —Stephen Jackson
Read the full article on Grantland.
When Culosi, barefoot and clad in a T-shirt and jeans, stepped out of his house to meet the man he thought was a friend, the SWAT team began to move in. Seconds later, Det. Deval Bullock, who had been on duty since 4:00 AM and hadn't slept in seventeen hours, fired a bullet that pierced Culosi's heart.

Sal Culosi's last words were to Baucum, the cop he thought was a friend: "Dude, what are you doing?"
Read the full article at Salon.
Photo credit: Public Affairs Books/Jenna Pope, via Salon.
What did make it in, however, is as indelible as it is confusing. The film is a visual pastiche of guns, graffiti, muscle-beach bodies, walls of chattering TV screens, and colorful psychedelia. The tone jumps from farcical to earnest with whiplash-inducing speed. To borrow from T.S. Eliot, whom the movie repeatedly quotes, Southland Tales is a heap of broken images; an endless series of singularly strange lines and vignettes.
There are moments of supreme beauty and greatness on this record, and then some of it is the same old shit. But the guy really, really, really is talented. He's really trying to raise the bar. No one's near doing what he's doing, it's not even on the same planet.
Yeezus is a critically divisive album. It's absolutely worth reading Lou's full review on Talkhouse.
One of the best #longreads I've come across in the last two years, Here Be Monsters by Michael Finkel is the story of three Tokelau teenagers who snuck away from their island one night after a few drinks.
The dinghy appeared empty, another bit of the ocean's mysterious flotsam. But then, as the big ship was approaching, something startling happened. From the bottom of the tiny boat, emerging slowly and unsteadily, rose an arm – a single human arm, skinny and sun-fried and waving for help.

There were, as it turned out, three people on the boat. Three boys. Two were 15 years old and the third was 14. They were naked and emaciated. Their skin was covered with blisters. Their tongues were swollen. They had no food, no water, no clothing, no fishing gear, no life vests, and no first-aid kit. They were close to death. They had been missing for fifty-one days.
Image credit: Ingvar Kenne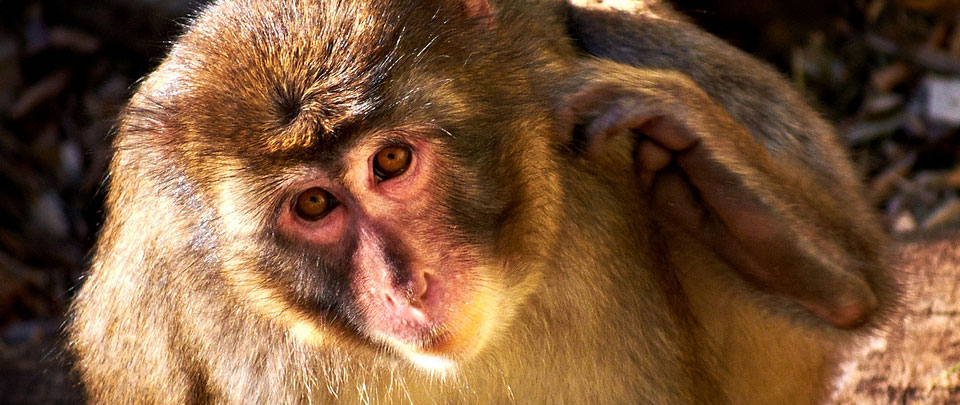 Now, more than three and a half years later, the macaque is still on the loose. After outmaneuvering the cops in Clearwater, the animal eventually showed up on the opposite side of Old Tampa Bay, somehow crossing the West Courtney Campbell Causeway, a low-lying bridge nearly 10 miles long. That fall, it materialized in a low-income neighborhood in East Tampa, crouching in a tree. Guessing it was a raccoon, an F.W.C. lieutenant scaled a ladder and barked at it. The monkey urinated on him and disappeared.
Read the full article at the New York Times.